A GIFT TO GIVE
https://www.books2read.com/u/38rew4
Alicia is starting the next chapter in her life – working hard on her new fashion blog. When she meets her handsome, older neighbor Geoff, they become friends. But does he want more or is he happy just being friends.
FROM THIS DAY FORWARD
It's June 10th and today is a day in the life… How do various couples handle relationships through 5, 10, 25, 50 and even 75 years of marriage?
Kate isn't looking to date someone new and she certainly isn't looking for someone younger. Kate agrees to see Finn and suggests a 'Friends with Benefits' scenario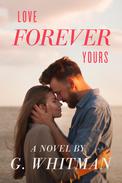 Ellie is a strong, independent woman. Hell, she's stronger and can handle power tools better than most men she knows. Taylor needs to make a change. When a friend tells him a high school teaching job Taylor jumps at the chance to make a new start.
LOVE, FRENCH TOAST, AND BACON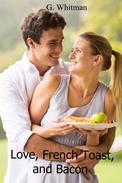 Living alone is fine, but cooking for one sucks. Kelly took a cooking class to get new recipes and ideas. Brian is just tired of peel back lid microwave cooking. Paired together in the cooking class, they create great food together.
LOVES ROAD HOME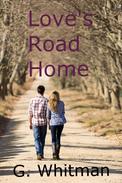 It seems familiar. It's not home, but it feels like home.
MAKE LOVE STAY
https://www.books2read.com/u/31dBMbSheri is used to juggling acts, how does the pregnancy affects her relationship with her husband Bill?
After a business dinner, Jonathan Hudson Hope inquires about a friendship with Dr. Joan Haverhill.
Sean was happy to be introduced to Louise Carmichael. He had seen her around the hospital and loved her beautiful curves.
ONLY LOVE EXISTS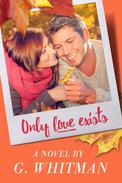 Cassie Turner is a great photographer. While communing with nature is her first love, communing with men is another matter. Evan Donnelly is new to the police force in this area. His previous job had been fulfilling, but things and people change.
PARIS LOVE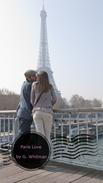 Jared surprises his wife Amy with a trip to Paris for her 35th birthday. He thinks it's wonderful and Amy, well, doesn't seem quite as pleased.
WHEN LOVE REVEALS
A series of short stories that find the nuances of love. How do we find love, keep love, and nurture love?
WHEN WE LOVE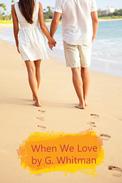 Lauren's life has been about her job teaching and raising her daughter.  Now when she finally takes time for herself, she meets a local painter, Hank Waters. When he meets Lauren, she's a breath of fresh air. Someone  who he finds captivating as well as pretty.